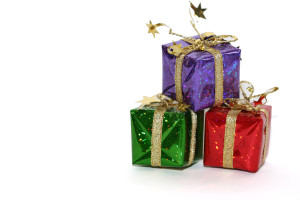 Here it is….the holiday season. For some people, cheer is nowhere to be found. The thought of giving gifts and celebrating with family and friends only seems to accentuate loneliness, anger, and hurt. Life feels too complicated to even consider feeling merry about anything.
All you know is that you are ready to leave your marriage. You feel pain at the thought of such a loss, but the pain you have endured for so long has to stop. You have lost your identity. You don't feel you matter nor do you like the person you have become. You think you have tried everything to make life better between you and your partner.
What if there was still one more "try" that could save you from:
The expenses of a divorce.
Heartache from making the same mistakes again.
Going against your core values of love, family and commitment.
Bitterness and anger that doesn't leave when your partner does.
The very negative impact on your kids and family.
In working with couples on the brink of divorce, the issues are rarely about how much love is present, but about good people choosing relationship habits that can destroy the relationship. You can leave a marriage, but you do not leave your habits behind. Instead, you take those habits into the next relationship or decide to give up on believing that a strong, loving marriage is even possible.
Common responses for couples who are stuck in a vicious cycle include:
"He won't change."
"She is such a nag."
"My partner won't participate."
"I cannot trust my partner anymore."
"My partner is so selfish."
"I am not sure I WANT to be with my partner anymore."
Sound familiar?
So, consider hiring a relationship coach who can help you take action and bring the essence of your relationship to the surface in order for you to live in such a way that you positively impact yourself, your marriage, your family as well as other areas of your life. The ripple effects from such a GIFT could go past your lifetime!