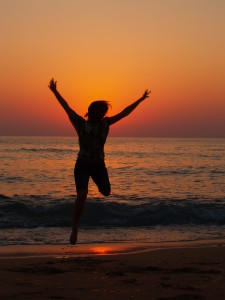 The following is a compilation of wisdom I have gathered from colleagues, mentors and other successful people I admire. Feel free to plaster these words somewhere in your surroundings to stay motivated toward success. Here is to….TODAY!
Get out of your own way! YOU are your only obstacle…no one or nothing else. 
Choose courage.
SMALL consistent daily actions are what REALLY lead to success.
Imperfect action is better than no action.
Reboot your fuel by taking a break to play when stressed.
Transform your "gremlin thoughts" into more empowering self talk.
Focus on creating your life with YOUR values and dreams vs. someone else's.
Do the simplest "next step" when feeling overwhelmed.
Patiently understand success is a process not an event.
Start early with the most challenging task then the rest of the day is BONUS!
Be thankful for the life you are currently living.
Laugh, breathe deeply, wander a bit and be fully present.
Visualize your success every day. Be that person until you become that person.
Allow music to immediately shift your waning energy and negativity.
Choose compassion when you have a setback….then move on.
Reach out to others to help with energy drainers.
Gather a successful person's wisdom. Watch a TED talk, read a book, or take a class.
Focus just on today……. How will you spend it???