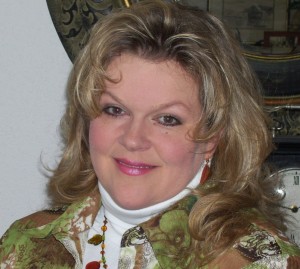 I am a Board Certified Relationship Coach Specialist with a focus in personal growth and relationship coaching.
I work with successful individuals and couples who feel stuck in an aspect of life. In addition to being a Life & Relationship Coach, I've also worked 25 years with families who have children with severe emotional and behavioral struggles.
Life & Relationship coaching helps you clarify the core challenges that keep you stuck and determine strategies that produce the results you want. With compassion and understanding, I work with you to help build on your strengths and attain the personal growth you are committed to achieving.
Education and Certifications
My previous master's level education is in Human Development and Family Studies with 20 years experience in mental health. My coach training is through the Institute for Life Coach Training (ILCT) as a Certified Relationship Coach (CRC) and Professional Christian Coach Institute (PCCI). I am a Board Certified Coach, recognized by the National Board for Certified Counselors/Center for Credentialing & Education (NBCC/CCE) and currently working on further credentialing through the International Coach Federation (ICF).
Awards
Awards include the Soroptimist Fellowship Award for Women in Business through the Soroptimist Club of Glasgow, Montana, 2012.
Personal Life
I enjoy painting in my art studio sun-room, gardening, reading a juicy novel, participating in local community and church ministries, and adventuring/exploring and dancing in the kitchen with my hubby of 22 years, our two boys and two very happy Brittany spaniels.
MY STORY
Ever have a defining moment in your life that had the potential to dismantle you as a person, yet you knew deep in your core, it could also be a stepping stone to fully embrace a life you were afraid of grabbing?
That is my story, too.
I grew up in a family struggling with alcoholism, infidelity, physical violence, and emotional abuse. I learned at a very young age, in order to protect myself, I needed to make good grades, take care of everyone else, and stay quiet and avoid being a target.
I soothed my strong emotions of anger and sadness with food and other people. Thus, I created a mixture of positive and negative coping skills that I carried through to my adult life. I was not consciously aware that some of my coping strategies were actually hurting my life and creating further resentment, guilt and depression, because I also had lots of successes in the mix. I also tried to see the GIFT in everything.
As a young adult, I developed my lifelong passion of studying healthy relationships, family dynamics, and interpersonal communication skills. I LOVED creating powerfully inspiring relationships with everyone I met……some as mentors, like my grandmother and professors as well as deep, lifelong friendships, discovering what real fun and adventure could look like.
Then I met the guy of my dreams and we built a wonderful life together in the hills of Tennessee….growing our own loving family. Following some interesting and challenging turn of events, we adventured to the wild, incredible state of Montana where we now make our home, hiking, camping, fishing and exploring.
So, after years of working in mental health with families, owning a women's fitness franchise, and transforming incredible mistakes, struggles and challenges into tremendous opportunities for growth, I heeded the 10 year whisper to become a life & relationship coach. Helping others create inspired, dynamic relationships is my greatest passion….whether that relationship is with themselves, a spouse, a parent-child relationship, extended family, friendships, or co-workers! 
The best part is….my story continues to play out how I choose to allow it to play out, despite life's circumstances and my imperfections….listening to that Divine whisper. AND…. I also get to help others begin to listen to that Divine whisper as well. I am living my dream!

"Oh, the comfort~the inexpressible comfort of feeling safe with a person~having neither to weigh thoughts nor measure words, but pouring them all right out, just as they are, chaff and grain together; certain that a faithful hand will take and sift them, keep what is worth keeping, and then with the breath of kindness, blow the rest away." ~Dinah Maria Mulock Craik, A Life for a Life 
"A [OUR] story is full of action with a point." ~Flannery O'Connor